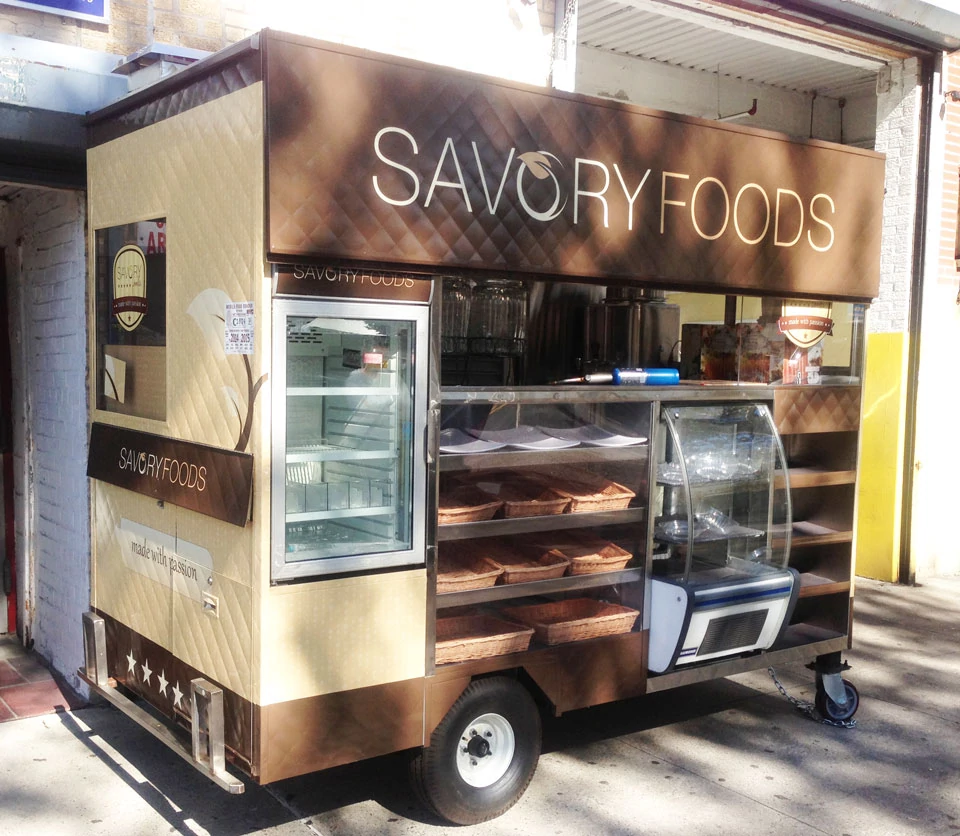 Using vinyl wraps on cars, busses, trucks, and more is becoming an increasingly common strategy for small businesses hoping to advertise and gain exposure. But vinyl wrap advertising is not exclusive to cars, busses, and other large vehicles, it can also be applied to a certain business that is popular in major cities and beyond: pushcarts. First, let's review what pushcarts are and where they can be found.
What are pushcart businesses? Pushcarts are a highly portable "business on the go" – a small business setup using a cart on wheels. Pushcarts are commonly used for hot dog stands, taco stands, coffee stands, and other types of food and drink, but food is not the only item that can be sold using a pushcart. Sometimes businesses will use pushcarts to set up a small station in a shopping mall or at a festival to demonstrate the products they sell at their main brick and mortar location.
Pushcarts can be extremely effective because they can be placed in high traffic areas. Outside of the Metropolitan Museum of Modern Art, in New York City, there are 4 or 5 pushcarts that see thousands of customers every day. Breakfast push carts also line the streets of New York City, selling breakfast foods, coffee, snacks and more. Many urban dwellers make it a point to stop by a pushcart at least once a day to grab a bite on the go.
Up until recently, it was difficult to decorate a pushcart or make it stand out from its competitors because not many options were available for painting or styling a large, awkward piece of metal. However, we at KNAM Media Group now offer pushcart wraps to help your pushcart business truly shine. You send us a custom graphic, and we will wrap a vinyl wrap around your pushcart to add flare and style.
Contact us to learn more about how to make your pushcart business stand out. We can work with a variety of different shapes and sizes to make sure every corner of your cart is covered.
Here are some examples of pushcart wraps we have already done: