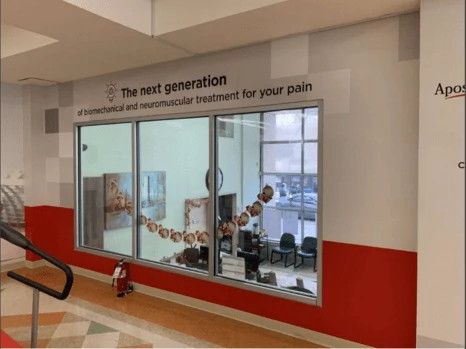 When it comes to looking at major factors that are likely to bring you success in this business world, it is essential to smartly invest in marketing. In the age of digital marketing, many businesses overlook the importance of tangible marketing, which can make a difference if used in a creative way, especially when you are promoting your local business.
In this regard, nothing can be better than using Wall Murals as a tangible marketing tool to promote your local business. There are many interesting ways the Wall Murals can be a game-changer for your business. But before, let's find out what are Wall Murals.
About Wall Murals
Wall Murals are the large format printed graphics adorned on the walls and hallways. These are eye-catching colorful, creative, and informative. In recent years, wall murals have gained huge popularity. Many companies have understood the value that art provides to a company.
Here are some creative ways the wall murals can add value to your business;
Stop the people with fascinating wall murals– If you can grab the attention of the general public with something colorful and creative, they will remember it for long, which would be good for your brand. In simple terms, the more visible, colorful, eye-catching Wall Murals you install on the walls, the more likely people will stop, look at, and consider your brand.
Get most out of your marketing budget– it is disappointing when you don't get results even after spending thousands of dollars in marketing. But when it comes to getting done marketing through wall murals, you will certainly benefit from it. Wall mural is a long-term investment. Once you end up investing in wall murals, you make sure the Wall Murals incorporating your business massage is spread for many years to come.
Target buyer's mindset– when the customers are in a pleasant environment, they are likely to spend their money. Therefore, choose the Wall Murals that actually looks beautiful, enticing, colorful, and pleasing. Your first priority should be creating an environment where your customers can feel delightful. Then it comes to pitch a sale. This way, you are supposed to increase your sales.
Influence your audience– Right from your cabin to the main gate of your office space, you will find plenty of walls around, inside the office and outside the office space. Even, you have glass windows. It directly means you have a huge free space available to install wall murals to spread your business message with the aim to grab people's attention. This is basically an opportunity to convince your customers visiting your place to consider you. The point is right from the moment the customers enter your office space and reach your cabin; you have an immense opportunity to convince your customers to draw the customer attention.
Looking ahead
Hence if you want ensured results after investing your money in marketing, choose the custom wall murals. You will surely get results in the long run, without wasting the money over and over again. But make sure you have approached the right large format printing company in NYC with a great reputation, which provides the best custom wall mural services.