Floor Graphics Installation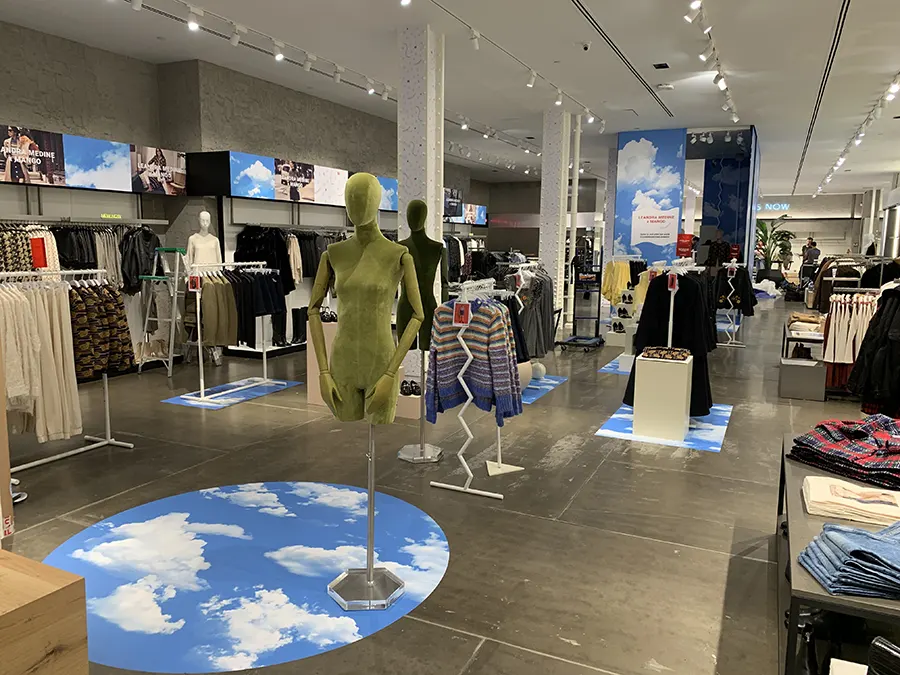 There are many vendors online that will sell you floor graphics, either temporary or permanent. The problem is that many don't explain to you that installing the graphics requires skill, experience, and the right equipment. 
Every week, we get calls at KNAM Media that sound something like this: "I bought vinyl floor graphics for my store, but I can't seem to get it to go down smoothly. And it keeps peeling up after I do get it down."
The problem is that not all vinyl graphics are created equal. Very often, those online vendors are sending you an inferior product. Worse, they don't explain to you that it's difficult to put the graphics down without making it crooked, creased, or messy.
The other aspect is that it's not explained how to get it off the floor without damaging the finish. If you don't do it correctly, you might destroy the finish, even if the graphics were meant to be temporary.
The Professional Difference
When you're looking to install a floor graphic, contact the specialists. We will make sure that the floor surface is properly prepped, that the graphic is laid out correctly, and that the graphic is installed perfectly. 
In many cases, once you've installed a floor graphic incorrectly, you can't redo it. It's there and your mistake will be there a long time.
Let the team from KNAM Media install your floor graphics, even if we didn't print it for you.
Our team has been installing vinyl floor graphics for decades. No one in the tri-state area has more experience. Whether it's a small graphic near a door or one that covers an entire floor, you need it done right.
This isn't a DIY project, no matter how many YouTube videos you sit through.
The world's leading firm for vinyl graphics is 3M, the American company that's responsible for most of the innovation in the industry over the last 50 years. 
Our team has been educated by 3M's trainers to understand every product, adhesive, and installation technique.
This is our assurance that we know how to guarantee that everything we do is precisely as the manufacturer intended. We're trained each time 3M releases a new product or develops a new technique.
We also have decades of experience in the New York City – New Jersey – Connecticut area doing floor graphics installations ranging from small shops to entire arenas. No job is too large or too small.
If you need your graphics printed, we can do that. If you purchased your floor graphics from someone else, even online, we can install them too. 
Over the years, we've been able to compensate for inferior graphics and cheap vinyl and make them look amazing. And, we're honest enough to tell you when what you bought is simply not up to the job. We aren't going to install something we know will only last a few months or will quickly become a trip hazard.
Reach out to the team at KNAM Media. We're here to make you look good.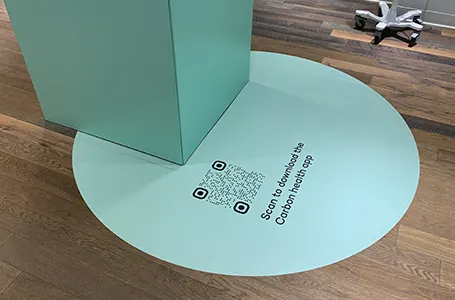 No matter what the message is, KNAM Media can put removable floor graphics down that will amaze everyone that sees them.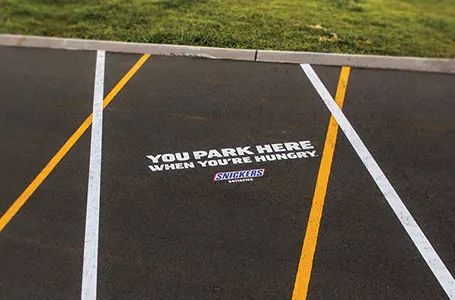 We've been putting sidewalk graphics down for stores, restaurants, bars, transit companies, and more all over the tri-state area.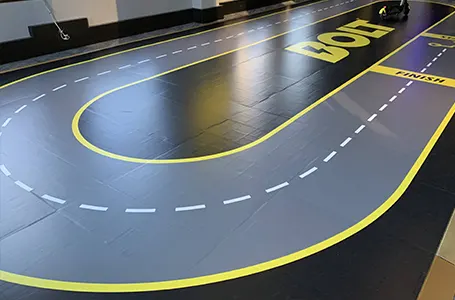 There are images on the walls, some on the ceiling, but too few businesses think to turn the dance floor into a place to share a message.