Perforated Window Graphics
Put great graphics on your vehicle windows and still see out!
Perforated window graphics are perfect for allowing a continuation of a design that's not the body of the vehicle or for creating a fascinating detail.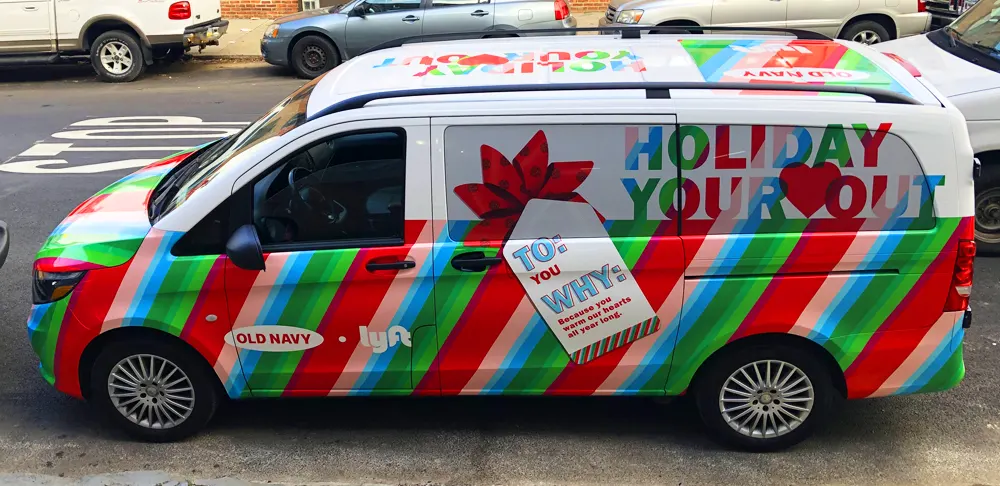 How Perforated Window Graphics are Made
The concept is simple and yet it's great to look at. A sheet of adhesive vinyl is micropunctured. These punctures will remove about 50% of the material. We print your image right onto the vinyl. The human eye sees the image, but you're able to see through the vinyl through your rear or side windows.
Perforated window graphics prevent someone from seeing into your vehicle. Even up close, they can't see what's going on except light and shadow. 
Meanwhile, you're able to get sunlight into your vehicle. It blocks much of the heat and light, but there's enough to see by.
This simple technology makes your vehicle more useful, and, best of all, a great marketing machine.
Professionally Printed and Installed
The KNAM Media team has been printing and installing perforated vinyl window graphics for decades in the greater New York City area. Throughout NYC, New Jersey, and Connecticut, there are cars, trucks, and vans displaying graphics we created. 
We start with your graphics. Not sure what you need? We can advise you and even help you find a great graphic artist in the area. Once the graphics are settled, we print the images using our specialized printers that can provide perfect detail and brilliant color.
Our installers are simply the best. They come to your place of business, even if it's your home, and install the window graphics in just a few minutes. The job is guaranteed to look great.
Perforated window graphics are ideal for any commercial vehicle. 
Cars – Turn the rear or side windows of your cars into rolling billboards. They look amazing and stay more comfortable in the summer.

Trucks – The back window of pick trucks are a popular place to put perforated vinyl. This is perfect for contractors, lawn care, and hauling companies. 

Buses – There are a lot of windows on a bus, and the sun beating down on the passengers can get very uncomfortable. We put perforated vinyl graphics on buses that are descriptive, colorful, and simply beautiful.
There are many places that window graphics can be placed:
The far back side windows of minivans are very popular. It's a small window that no one really uses, but it's the right size for a logo or message.

The side windows of fleet vehicles. Mark your vehicles without needing a full car wrap. Put the company name and web address in the side and rear windows and promote your business every day. 

Choose a great design for the small cab windows of your box trucks. Your logo will look great and adds color to the vehicle.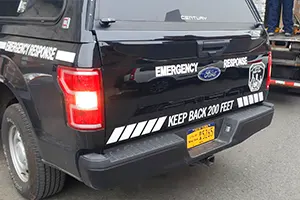 If your vehicle is making deliveries at night or your business is open at night, it can be great to have a logo, phone number, and/or web address on the side of your vehicle.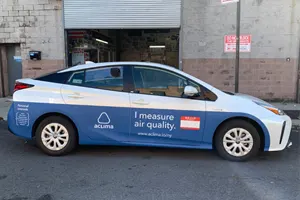 Renting or Leasing a Vehicle? Use your personal vehicle for business during the week? Magnetic decals are the perfect choice for marketing your business on your vehicle.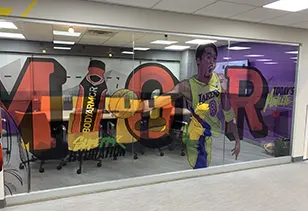 We print it on crystal clear vinyl with all your colors, shapes, and fonts. We deliver it to you or we install it for you.