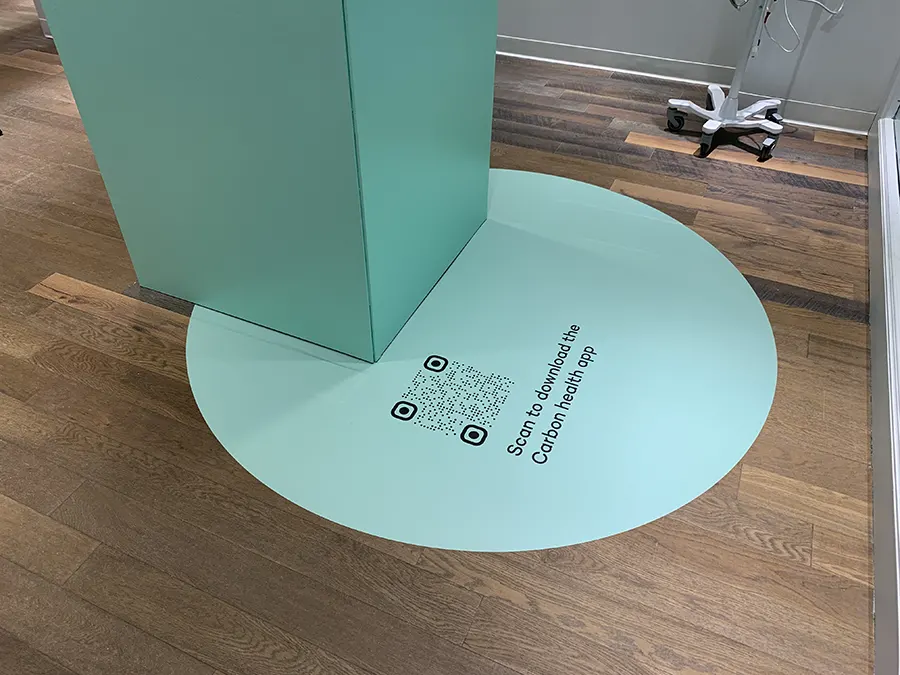 "Joanie & Chachi Forever"
"Happy Retirement, Pete"
"Welcome State Insurance Agents"
No matter what the message is, KNAM Media can put removable floor graphics down that will amaze everyone that sees them.
One of the most popular uses for removable floor graphics is wedding dance floors or even in the lobby of a hotel or venue. Many of our clients are wedding reception venues that order removable graphics for each of their weddings.
Our team does the printing, installs the graphics, and returns to remove them when everything is done. Since every design is custom-printed, we can accommodate an entire wedding season's guests without giving you the same design every time.
Conferences and Trade Shows
Making sure that your attendees know where to go, what they're looking at, and even promoting parts of your event can be done very effectively with removable floor graphics.
The KNAM Media team prints the signs, puts them down, and then removes them. Even if you're the host and not the venue, get our assistance to make your event more impressive.
If you're looking to add color to a space for an event, use removable floor graphics to put a great splash of color across the space.
We print abstract images, photographs, and other graphics and install them on your floor for the duration of the event.
In school, there's a lot of information that students need. Using removable floor graphics on the first day can direct traffic, guide students to rooms and dorms, and even be used to remind them to stop by financial aid.
After a week or two, remove these graphics as everyone will have settled in. This is an opportunity to put new messages down, like school spirit messages or invitations to school events.
Removable floor graphics are great in stores with vinyl tile floors. Many use this type of graphic to promote specials and sales. They even put graphics down to promote their store credit card or loyalty card.
Since the coronavirus pandemic arrived, removable floor graphics have been used to share messages about social distancing, masks, and more. 
In the future, there will probably be other safety changes. Since this situation might be with us for a long time, but not forever, you can use temporary floor graphics to convey these important messages. 
3M is one of the world's largest and most innovative companies. They've invented many of the vinyl graphics we use today. 
At KNAM Media, we're 3M Certified and Trained. Our printers and installers have been taught by 3M experts on the best uses for every type of signage materials. They've taught us to print your graphics perfectly and install them well.
When you're ready for removable floor graphics, call the team at KNAM Media. We will print and install your graphics anywhere in the New York City – New Jersey – Connecticut area.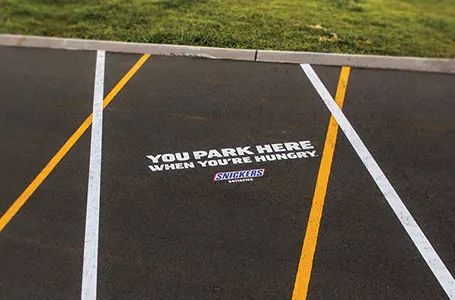 We've been putting sidewalk graphics down for stores, restaurants, bars, transit companies, and more all over the tri-state area.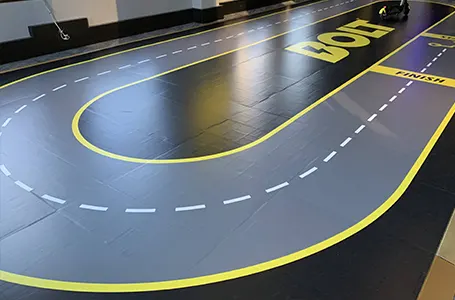 There are images on the walls, some on the ceiling, but too few businesses think to turn the dance floor into a place to share a message.
FLOOR GRAPHICS INSTALLATION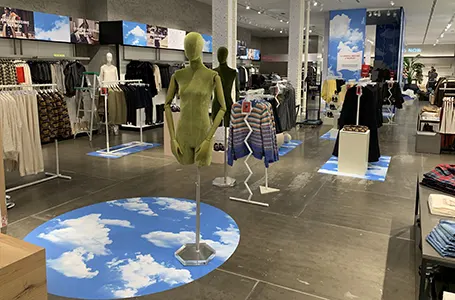 We will make sure that the floor surface is properly prepped, that the graphic is laid out correctly, and that the graphic is installed perfectly.