It's that scary time of the year again! Are you ready to bewitch your audience with a spate of ghoulish antics? Holiday season, particularly autumn is probably the only time where you can get away with trying out things that generally won't work so well during other parts of the year.
In fact, consumer spending shoots up by quite a margin during early autumn and it is predicted that Americans will spend more on Halloween related merchandise this year than in the last 11 years (the average shopper will be spending $82.93 this year compared to $74.34 last year), so get your game face on!
So without further ado, here are some ideas to try out this autumn.
Let Me Out… I Won't Hurt Ya…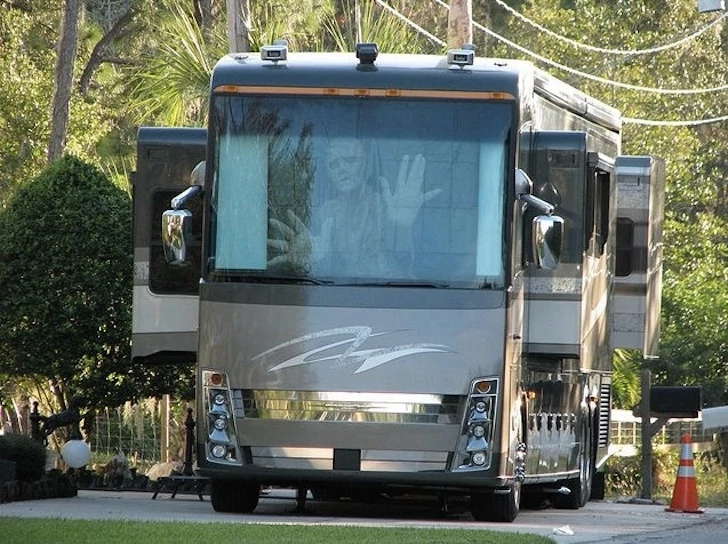 Credit: DoItYourselfRV
Sometimes, you do not really need a lot of fancy art. Just one good graphic will do the trick as is evident with this bus! We will recommend you try out other fiendish things on your vehicles ready to jump on unsuspecting bystanders. Add in a clever tagline and you have an experience not easily forgotten.
A Little Dragon, Maybe?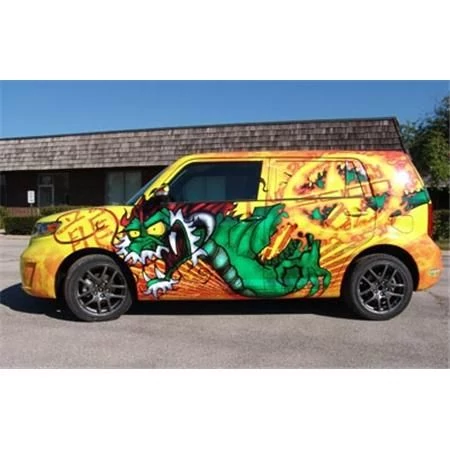 Credit: Pinterest
This may seem a little in your face and atypical, however that's not to say it cannot work. Colorful, bright graphics can really stand out in a crowded street, full of monotonous shades. While general themes can foot the bill, graphics relevant to your product/service will serve you better. If you run an eatery for example, you can try to add fall related food images to your vehicle.
Speaking of foodstuffs…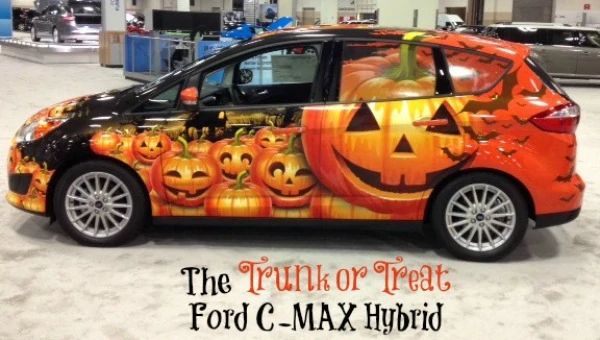 Credit: StanridgeAuto
Autumn being the harvest season has a lot to do with food obviously, so it makes sense to use such graphics. You are only limited by your imagination here. For instance, a bar could put pumpkin ale on a vehicle they operate (or even their facade). Similarly, a pizzeria could invite people to try out a Halloween themed pizza, and put a picture of that on their delivery vehicle.
How About a Halloween Riddle?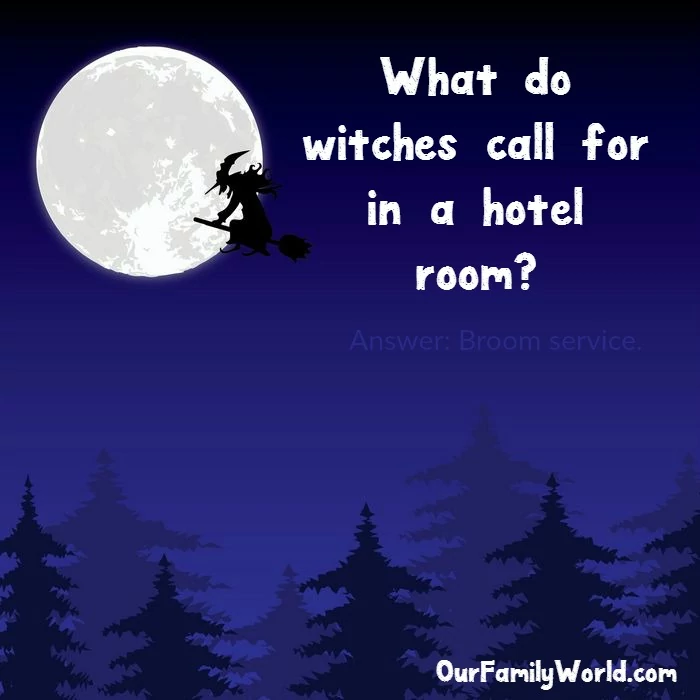 Credit: OurFamilyWorld
We'll bet you've never tried something like this before! A quick riddle is a good way to grab attention and make people think. There are tons of Halloween riddles that you can try out, however, try and come up with something related to your brand.
One of the caveats of advertising is that it is often perceived as manipulation by people in general. This need not be so. If you simply try to connect and have fun with your audience instead of trying to sell to them, you will see that the selling essentially takes care of itself. If your advertising adds value to the lives of the people, or makes their day better, then they will remember you much longer and will also come to accept your brand. Try some of these ideas out this holiday and see the magic happen!