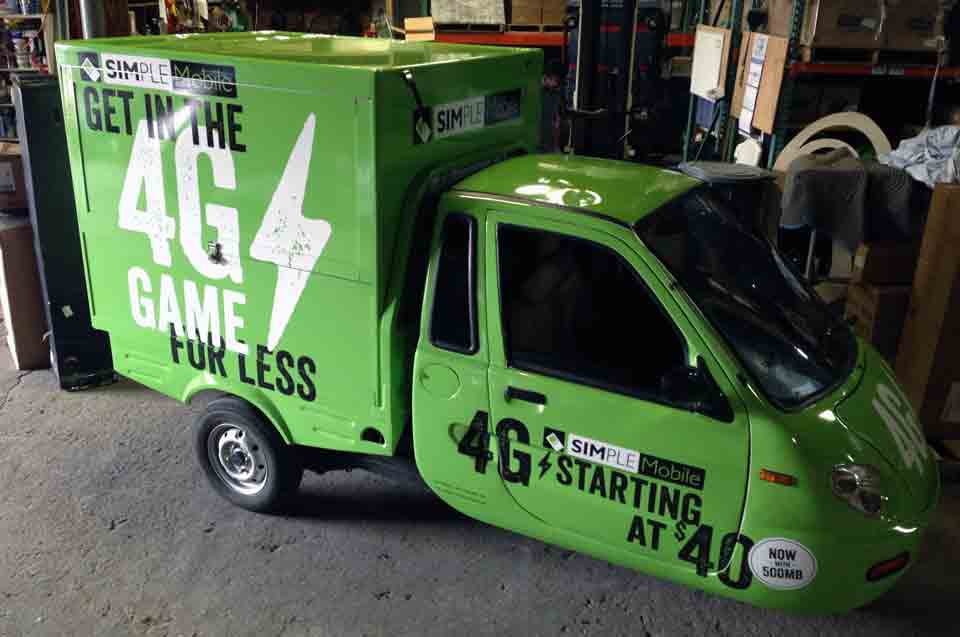 At KNAM Media, we serve as the partner between clients looking to advertise their services through vehicular advertising, and owners of trucks or busses who wish to use their fleet as a space in which to display vinyl vehicle advertising. We connect companies looking to use a fleet of vehicles for vinyl advertising with owners of fleets offering to use their vehicles to display those ads.
The agreement is beneficial for all parties involved: the truck or bus fleet owner makes a profit by allowing their vehicles to be used for advertising, and the company advertising their product or service reaps all the benefits of vinyl car wrap advertising. At KNAM, we serve as the intermediary connecting the two parties, as well as the provider and installer of high quality, beautiful vinyl advertisements that will be sure to leave a lasting impression.
Many types of fleets can benefit from this form of marketing, including school and city busses, taxi companies, delivery trucks, and private car services. It is easy money for owners of these businesses to use their fleet to display vehicle advertising – the cars would be on the road every day regardless. Why not earn a little extra income each day by using these fleet to advertise for a variety of local small to medium businesses? Furthermore, vinyl wraps give your vehicles a sharp, cutting-edge appearance, meaning fewer paint jobs and less ongoing aesthetic maintenance of your fleet.
For businesses and companies interested in using vinyl car wrap advertising, working with KNAM to locate a partner with a fleet of trucks, busses, or other vehicles means greater exposure for you, because more ads can be placed on a fleet than on a single vehicle. Furthermore, if your business is one that doesn't have a vehicle, or would prefer not to use your vehicle to advertise, you can still benefit from vehicle advertising by working with a fleet. This method of advertising is considerably less expensive than other marketing channels such as TV, radio, newspaper, or billboards, and it generates significantly more impressions due to the mobile nature of vehicles. Furthermore, whereas other marketing and advertising mediums require that you select a targeted demographic, time, or place to display your ad, with vinyl vehicle advertising, your demographic includes everyone in a given area at various times throughout the day and night.
If you are the owner of a fleet of trucks or busses, or a company interested in partnering with a fleet in order to make the most of vinyl car wrap advertising, contact KNAM Media today. We will put you in touch with the perfect partner given your business' goals.