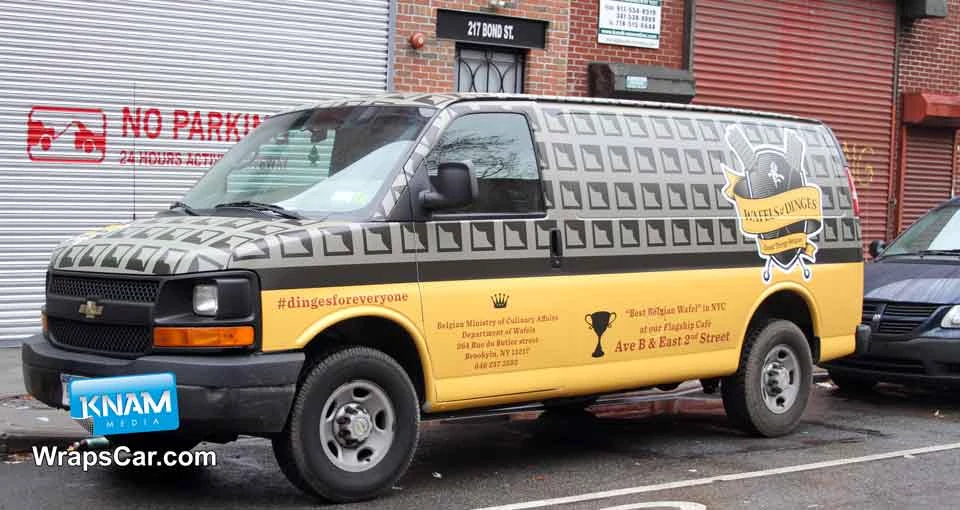 Here at KNAM Media, along with vinyl vehicle wraps, we offer vinyl decals as a means to promote your product or service. What are vinyl decals? Quite simply, they are vector images that are dyed onto sheets of vinyl and custom cut to be applied to cars, boats, pushcarts, windows, and more.
In order to make use of a vinyl decal as a marketing technique, the first step is to work with a graphic designer to design a nice, clear vector graphic that will work well with the size you eventually use for your decal. It is very important to remember not to use lettering that is too small, thus rendering it illegible to viewers who may be viewing your graphic from a distance. For best results, we recommend that you not try to apply the vinyl decal yourself. Out experts and KNAM Media have years of experience applying the decals so they fit properly onto the surface that displays them, and so that there are no lumps or bubbles on the decal itself.
What makes vinyl decals particularly useful is that they can be applied to a variety of surfaces: vehicles, walls, windows, boats, and more. The various shapes of these services gives the designer a variety of tactics they can use to create a compelling advertisement. You can use vinyl decals to play with spacing and depth of certain surfaces, by creating 3D ads or the illusion of there being some sort of movement occurring on the actual decal. See one of our wrapped trucks as an example: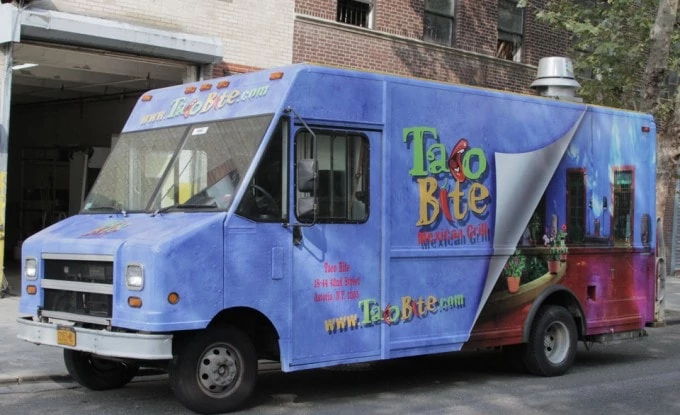 Work with a talented designer to come up with a design that will be sure to grab viewers' attention. The possibilities for what you can create are nearly endless.
Decals on vehicles have an expected lifetime of about 5 years, whereas decals that are placed on surfaces like walls can last for much longer as they are not exposed to wind, water, and other elements. To remove the decals, it is best to go to a professional at KNAM so you do not damage the surface on which the decal has been placed. However, with wall decals, removing the vinyl is as easy as peeling it off like a sticker.
For more information about how you can utilize vinyl decals to market your business, give us a call today. 347-389-KNAM.