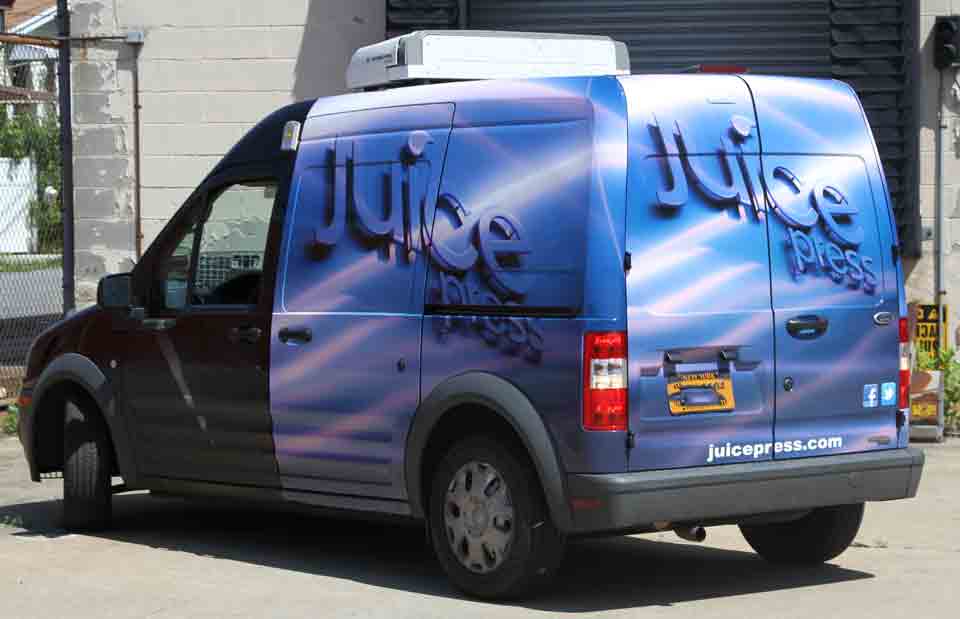 No vinyl wrap job is complete until the wrap has been properly applied to the vehicle, door, or window. However, numerous issues may arise if the wrap is not properly installed, or if installation is attempted by someone who isn't sufficiently experienced to do the job. Although there are a number of manuals out there for how to install vinyl wraps on your own, this DIY approach is not recommended as it's very easy to make mistakes when applying vinyl to a vehicle. Some of the potential issues you may find if the wrap is not installed properly are:
Air bubbles in the vinyl that can distort the graphics displayed on the wrap

Creases in the vinyl

Misalignment with the borders of the vinyl wrap that causes the entire image to be uneven

Seams that are not properly aligned with one another if the vehicle requires more than one sheet of vinyl
Vinyl takes approximately 24 hours to fully stick to its surface, so there is some wiggle room if the wrap is not initially perfect. Nevertheless, it is crucial to hire a professional vinyl wrap installation company if you want to be entirely satisfied with the finished product. Besides, vinyl lasts for up to 10 years on certain types of vehicles, so it is worth the investment to work with a professional installer so you won't have to live with bumps or bubbles on your vehicle throughout the duration of its vinyl wrap's lifespan.
At KNAM Media Group, we have years of experience not only creating and printing vinyl wraps, but also installing them to a wide variety of vehicles and surfaces in all shapes and sizes. We specialize in vinyl car wraps but also have extensive experience dealing with window decals, pushcarts and food stands, trucks, busses, and even boats. We have a history of always delivering our orders in a timely fashion so you can start your vinyl advertising campaign as quickly as possible.
Contact KNAM Media Group today to get a quote on installation of your vinyl wrap advertisement.